About the Book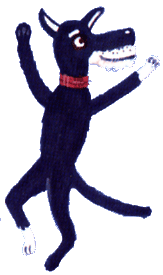 Jake still loves the sounds of the orchestra, but this week he's staying with Allegra, a prima ballerina at the ballet. When she takes Jake behind the scenes of her rehearsals for The Nutcracker, he loves twirling and whirling with the dancers. Jake is dazzled by the sparkling treats, and pretty soon he's mastered his arabesque and pirouette! But when it comes time for opening night, Jake will have to stay backstage. Watching from the wings can be just as fun, and if he's good, Jake will get to take his own special bow.
Jake's new adventure will encourage children's love of the arts through the story of this beloved ballet. Karen LeFrak is donating her proceeds from Jake the Ballet Dog to the American Ballet Theatre, and the New York City Ballet.
Order Jake the Ballet Dog from: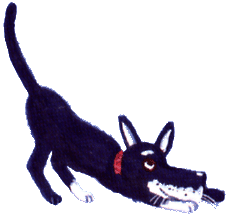 Reading level: Ages 4-8
Hardcover: 32 pages
Publisher: Walker Books for Young Readers (October 2008)
ISBN: 0802796583
ISBN 13: 9780802796592
New York City Ballet's production of George Balanchine's The Nutcracker™ was the inspiration for the artist in the creation of the artwork for the book.
George Balanchine's The Nutcracker™, choreography by George Balanchine © The George Balanchine Trust.